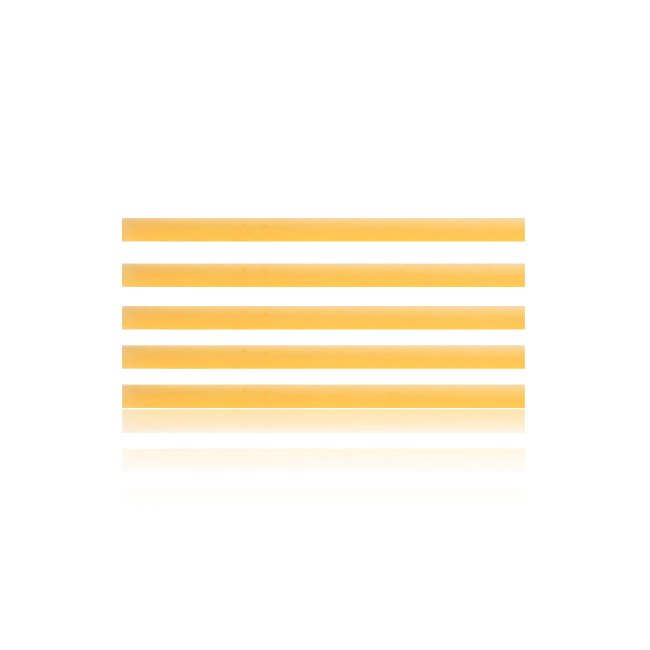 Characteristics, History and Pairings
Linguine is a long type of pasta like spaghetti but flat instead of round, which is why it is also called "flat" spaghetti. This characteristic puts it among the group of pasta shapes – which includes bavette and trenette – descended from "flattened" spaghetti. Experts reckon that linguine, which in Italian means "little tongues", just like tagliatelle pasta, was originally made from lasagne sheets – the egg pasta used to make the world-famous lasagne dish – which were cut into strips of different lengths. Linguine pasta dates back to the 1700s, when books describe a traditional dish enjoyed in Liguria, prepared with basil, green beans, and potatoes.
Cooking Time
8 minutes
Region of Origin
This type of pasta is originally from Genoa, in Liguria, where linguine dishes are a local cuisine speciality that delights national and international visitors.
Best Pairings
Linguine pasta is often served with fish, seafood, and shellfish. Popular dishes include linguine with clams, with seafood, and with prawns and courgettes, just to mention a few favourites. Linguine's sauce par excellence is the famous pesto from Liguria, made with fresh basil, pine nut kernels, pecorino cheese, garlic, and extra virgin olive oil.
Ingredients
Durum wheat semolina and water.
Average nutritional values for 100 g of raw product
– Energy: 1555 kJ / 367 Kcal
– Fat: 1.5 g
– of which saturates: 0.2 g
– Carbohydrate: 73.0 g
– of which sugars: 3.0 g
– Fibre: 2.5 g
– Protein: 14.0 g
– Salt: 0.01g
Cooking Tips
Do you cook pasta in a sustainable way? Here are a few tips that can make a difference.
1. Don't waste water, use only the necessary amount: 1 litre of water for every 100 grammes of dry pasta.
2. Cooking with a lid will save time and gas or electricity and the water will boil sooner
3. Add the salt when the water starts boiling and add the pasta immediately after
4. Put the lid back on halfway through the cooking time, switch off the gas (or electric hob) and finish cooking your pasta in the hot water inside the covered pot.