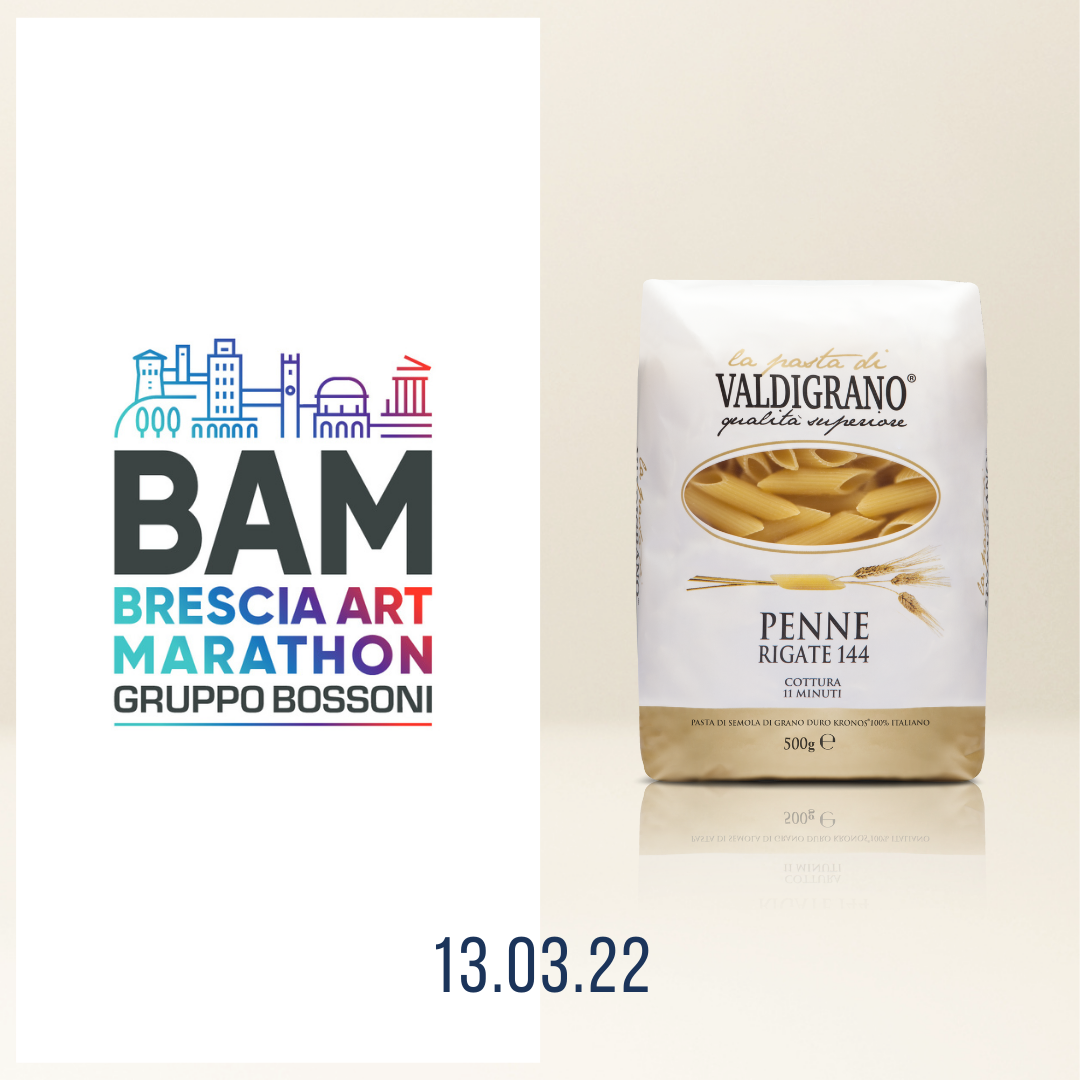 This year Valdigrano will be a partner of the Brescia Art Marathon, one of the most popular sporting events in our province but which also welcomes numerous participants from the extra-local area, giving all running lovers the opportunity to participate.
After two years marked by the pandemic and the effects it has caused on a social level, an event like this, which rewards health and well-being along with fun, represents an excellent signal for the return to normal life.
"We are happy to give our contribution during this phase of rebirth" – says the owner of the pasta factory based in Rovato (BS), Mr. Flavio Pagani – "The company will provide 4,000 packs of Valdigrano Superior Quality Pasta for the race welcome bag to each participant and several gift packs for the first in the standings."
Pasta and sport, as we know, represent an indissoluble couple. A healthy diet is essential in the practice of any sporting activity. Each food has a specific purpose: the carbohydrates taken through pasta, for example, for which a suitable quantity is indicated, represent the main source of energy for the muscles in activity. This is a recommendation well known for years and it's in line with what is indicated by the main scientific nutrition organizations. Last but not least, pasta is a very satisfying food for the palate, satiating and easy to digest if it's of good quality, cooked "al dente" and seasoned with light and low-fat foods (such as tomato sauce or raw oil).
It is important to know how to choose a high quality pasta both in terms of grain and of the production chain. In Valdigrano we work hard every day to ensure that our products can meet these requirements.
Valdigrano Superior Quality Pasta is in fact produced with 100% Italian Kronos® durum wheat, one of the most valuable wheat varieties in the world, characterized by a high protein and gluten content. This quality is responsible for the excellent cooking resistance of the pasta and its excellent consistency. The result? A product that preserves the flavor of the wheat and always remains "al dente". > Discover the product line