THE PASTA FACTORY
A FAMILY
TRADITION
Flavio Pagani's company, Valdigrano, was founded in 1997 as a family business.
However, the know-how and experience gained by the Pagani family have deeper roots: three generations of the family have been producing Italian pasta with passion and dedication for over seventy years.
ABOUT US
Located in Rovato, in the heart of Franciacorta, in harmony with the surrounding environment, the Valdigrano factory is cutting-edge and innovative, both in terms of facility and in terms of the production technologies used, thus guaranteeing efficiency, safety and quality.
Being a young company is one of the strengths of Valdigrano, which has been able to set up production as a real high-tech system now including 5 production lines, 18 packaging machines and automatic logistics, controlled during each phase by a computerised system.
The company covers a surface area of 22,100 square metres, of which 15,300 square metres are covered and used for production and as a warehouse. A cutting-edge facility made possible thanks to continuous research and innovation. An example is the third short pasta production line, developed thanks to the advice of Valdigrano experts, one of the first of its kind, able to integrate the mixing and drying phases.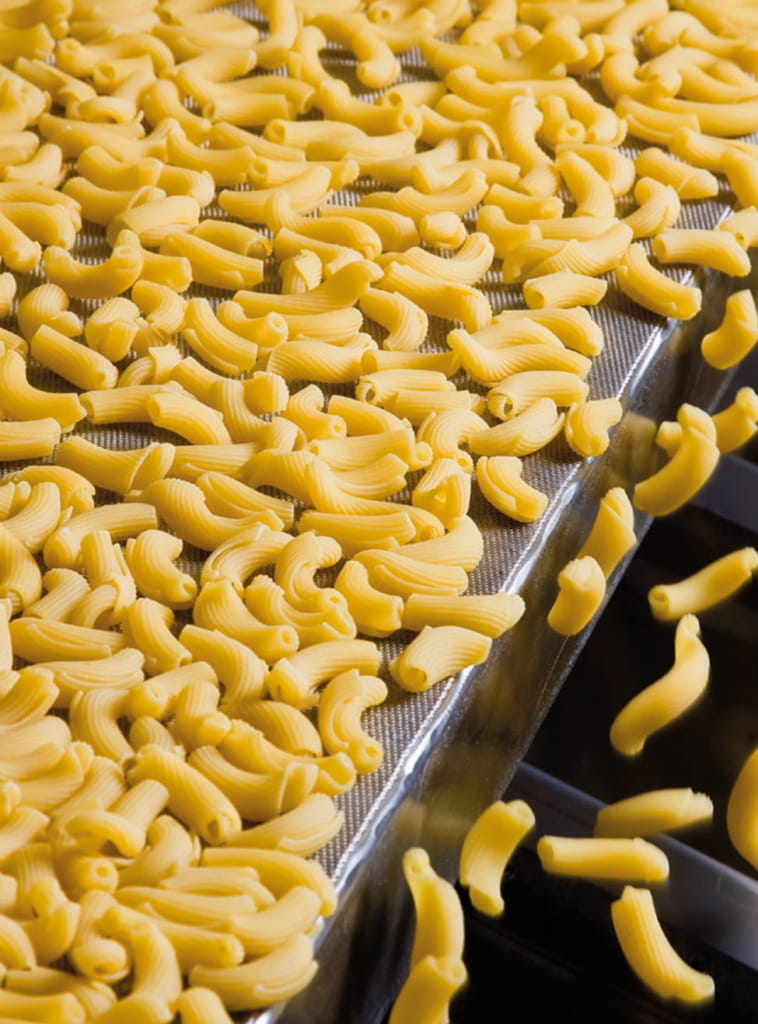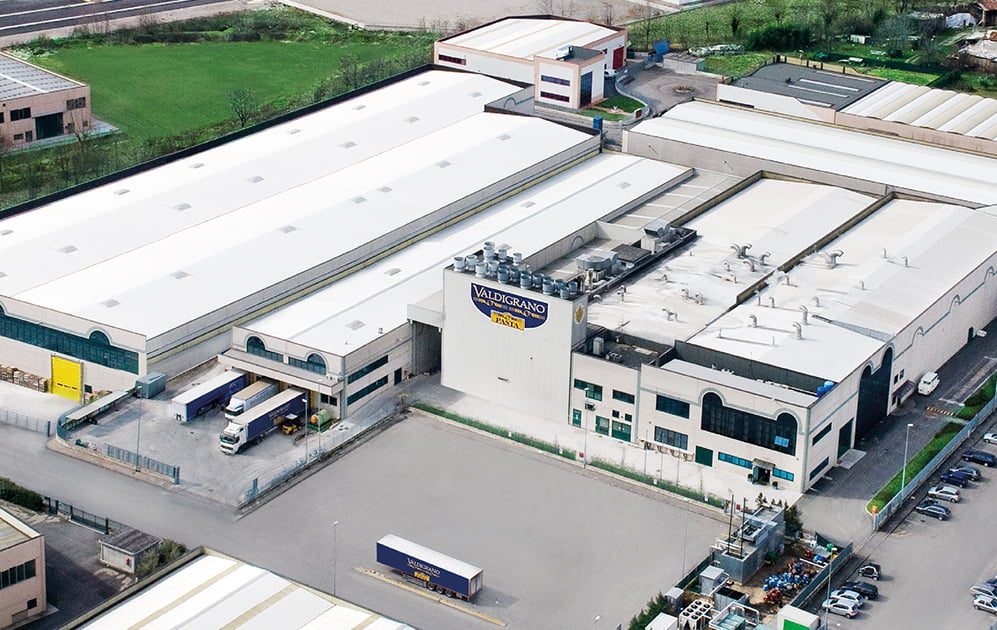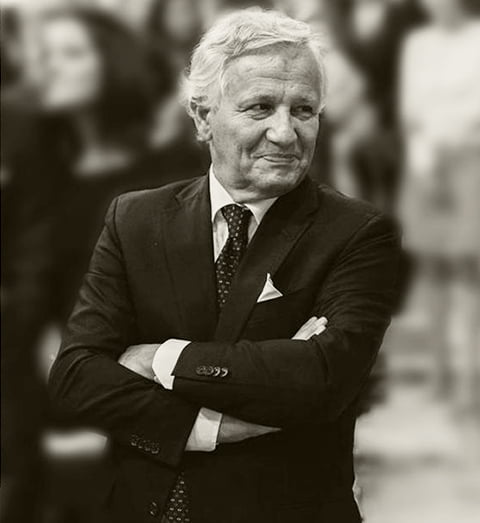 But there's more. An essential role is played by the test lab, where the different raw materials are tested and their potential is compared. Research also continues outside the laboratory, in all areas where people purchase and consume, thus revealing their taste. It is there that it is possible to discover the latest trends and get ideas for innovative products able to satisfy the tastes of new consumers.
A success proven by product quality but also by the numbers that continue to grow year by year: in thirty years, the company has increased its production capacity fivefold.
The best product is one that is designed to make people happy.
PRODUCTION
The Valdigrano product range includes durum wheat semolina pasta, whole wheat pasta and organic pasta.Valdigrano supplies the best large-scale distribution chains in Italy and abroad, and much more. The HORECA segment is a significant sector for the company, covering 25% of the pasta production.
It is a particularly demanding segment in terms of product profile and business logistics, but characterised by a high level of loyalty. In this sector, Valdigrano has emerged thanks to the qualitative characteristics of its products – particularly the high protein content and good cooking properties – and, above all, thanks to efficient logistics services in terms of accurate and timely deliveries.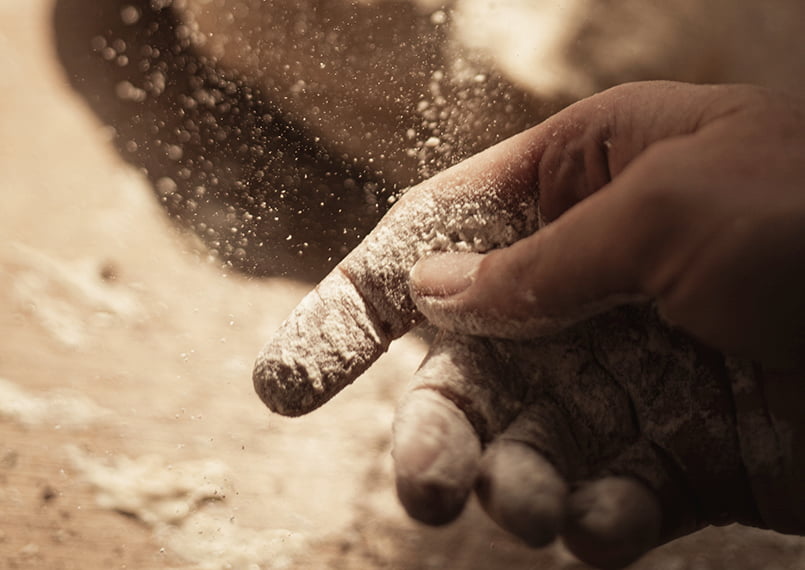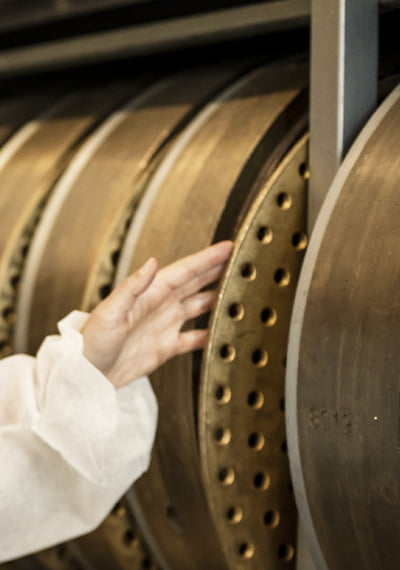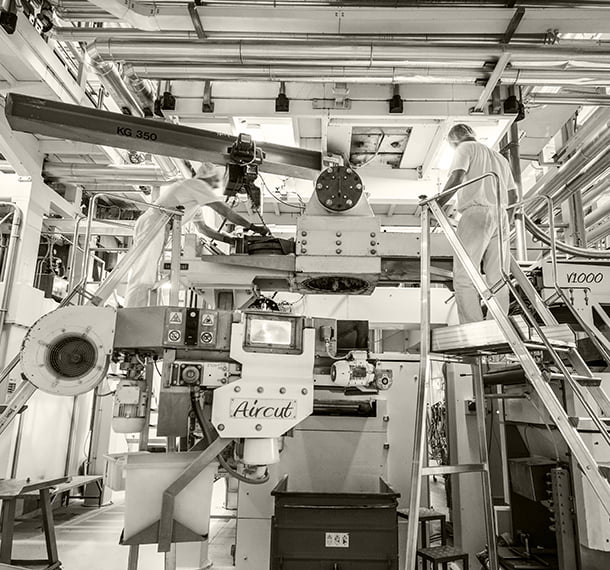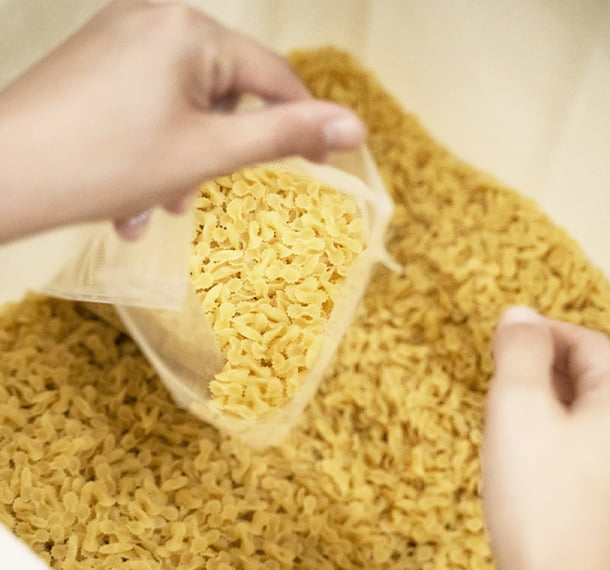 OUR VALUES
A HISTORY MADE UP OF PEOPLE, THE MOST PRECIOUS ASSET.
VISION
"We do what has always thrilled us, more and more every day, for over 70 years"
At Valdigrano, the value of family tradition and passion for work is undeniable.Know-how, experience and enthusiasm have allowed the company, founded in 1997, to consolidate and grow, and to become one of the most interesting and dynamic producers in the international pasta market.
MISSION
The key factors for success are skills, attention to the use of cutting-edge techniques and tools and our production flexibility.
Valdigrano's goal is to constantly offer excellent products thanks to the careful selection of raw materials, but that is not all. It is not only about what we supply, but how we supply it. For us it is essential to meet customer needs in terms of quality, price and service.
NUMBERS
22.100
Sqm Surface area of factory
THE MARKETS
THE TYPICAL ITALIAN KNOW-HOW MADE AVAILABLE TO MANY COUNTRIES ALL OVER THE WORLD.
Valdigrano products are appreciated all over the world both by the Italian market and by the international one. We supply both private label products and own brand products to the best large-scale distribution chains and to those of the HORECA sector, in Italy and abroad, also assisted by the best local distributors of the sector, in all the Central European countries, in the United States, in Brazil, Canada, China, Japan, India, Indonesia, in the Central and South African countries, in Russia and in Oceania.
Our products are synonymous with quality and reliability, typical of products that are Made in Italy. In fact, the company is a perfect expression of Italian savoir faire, appreciated abroad as much as it is celebrated in Italy.
Are you a distributor interested in working with us?