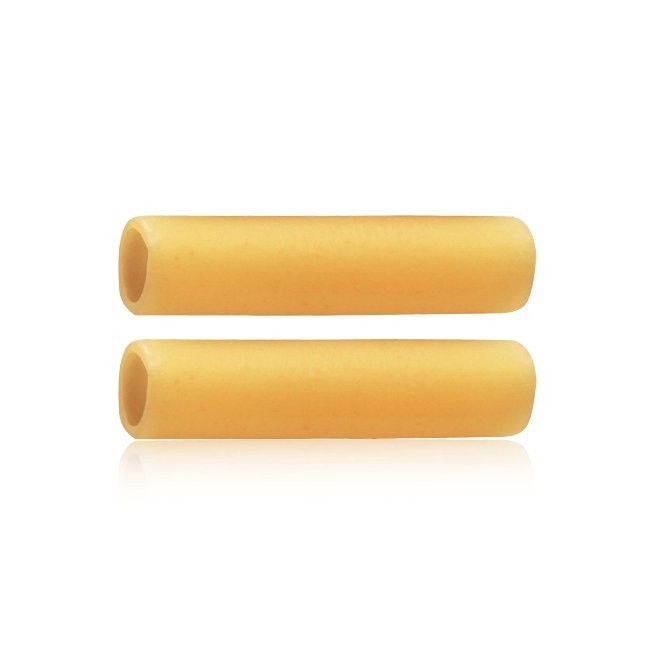 Characteristics, History and Pairings
Ziti is a type of smooth-exterior pasta shaped as a long tube with a diameter wider than bucatini but narrower than rigatoni. Despite the length, in southern Italy this type of pasta was traditionally broken by hand before cooking.
This later led to the creation of the short variant, ziti corti.
The name ziti comes from the Neapolitan dialect word zita/zito, meaning bride/groom to be. Ziti pasta was served at wedding banquets to mark the transition from single to married life.
The original shape is that of a smooth long tube (approx. 25 cm). The short ziti corti and grooved ziti rigati variants appeared at a later stage.
Cooking Time
9 minutes
Region of Origin
Ziti pasta is originally from Naples.
Best Pairings
Ziti pasta is ideal to prepare oven baked pasta recipes. Rich, warm autumn and winter dishes. Traditionally, Neapolitan cuisine pairs this type of pasta with rich sauces such as Neapolitan ragu sauce, made with different types of diced meat and tomato sauce, cooked slowly for hours.
Ingredients
Durum wheat semolina and water.
Average nutritional values for 100 g of raw product
– Energy: 1508 kJ / 356 Kcal
– Fat: 1.5 g
– of which saturates: 0.4 g
– Carbohydrate: 72 g
– of which sugars: 3.0 g
– Fibre: 3.0 g
– Protein: 12 g
– Salt: < 0.01 g
Cooking Tips
Do you cook pasta in a sustainable way? Here are a few tips that can make a difference.
1. Don't waste water, use only the necessary amount: 1 litre of water for every 100 grammes of dry pasta.
2. Cooking with a lid will save time and gas or electricity and the water will boil sooner.
3. Add the salt when the water starts boiling and add the pasta immediately after.
4. Put the lid back on halfway through the cooking time, switch off the gas (or electric hob) and finish cooking your pasta in the hot water inside the covered pot.